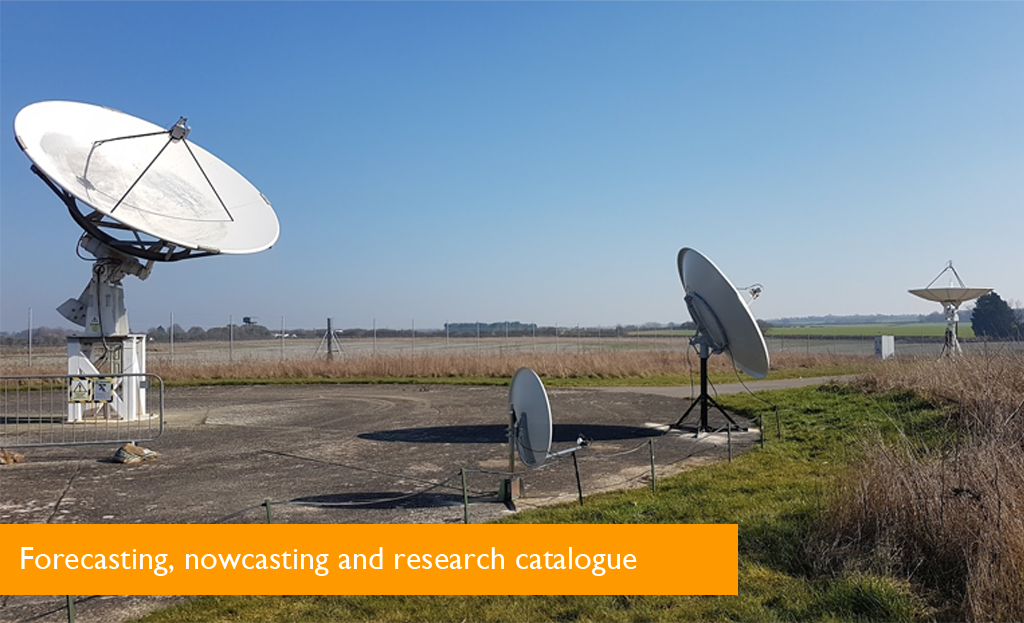 What is the Catalogue?
This website is an online repository of products useful for forecasting, nowcasting and research. These products are generated from satellite data provided by EUMETSAT.
Discover our exciting near real time products over Africa to help improve your nowcasting and forecasting techniques. Select from the menu above to access the Nowcasting dashboard or browse the charts and data menu to view archive data and products from a number of sources.
Funded by the Global Challenges Research Fund the African SWIFT programme aims to create the infrastructure for improved African weather forecasts, with its team of more than 100 UK and African atmospheric scientists, social scientists and operational forecasters. The team is undertaking fundamental scientific research into the physics of tropical weather systems; evaluation and presentation of complex model and satellite data; and communication and exploitation of forecasts.
The GCRF African-SWIFT consortium builds upon existing partnerships between forecasting centres and universities in four African partner countries – Senegal, Ghana, Nigeria and Kenya – bringing together 5 UK partners (NCAS, University of Leeds, University of Reading, CEH, UK Met Office), 10 African Partners (ACMAD, ICPAC, ANACIM, UCAD, GMet, KNUST, NiMet, FUTA, KMD, and University of Nairobi) and the UN World Meteorological Organisation (WMO) as an advisory partner.